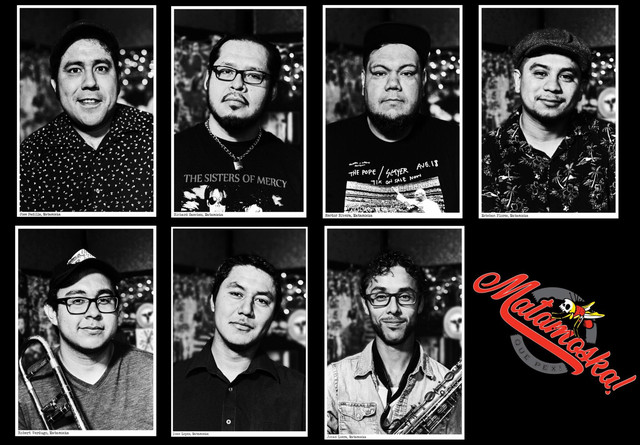 Formed during the infancy of Los Angeles' ghetto Ska-Punk movement and considered "OG's" of the current Ska movement, Matamoska has been gaining notoriety in the underground ska scene since 2000 for their signature mix of styles, sounds, influences, and languages.
     The current band lineup includes Jose Padilla (guitar/vox), Richard Sanchez (drums), Hector Rivera (bass), Esteban Flores (keys), Jovan Loera (tsax), Ivan Lopez (tpt), and Robert Verdugo (tbn), however they frequently enjoy having special guests perform such as original lead guitarist Jose Morales (Piñata Protest).
     Matamoska has been fortunate enough to perform for many different crowds in numerous states in the U.S. as well as parts of Mexico and Europe alongside acts such as Be Like Max, The Steady 45's, and Jungleproof. Additionally, they have been able to perform with some of the artists that have helped shape their sound such as Reel Big Fish, Voodoo Glow Skulls, The Slackers, Mustard Plug, Ska-P, and Los Pericos.
     On top of rehearsing and writing for the next EP, Matamoska maintains a vast touring schedule, recently returning from several U.S tours and a two-week tour of Europe, which included performances in France, Germany, Belgium, and the Netherlands.